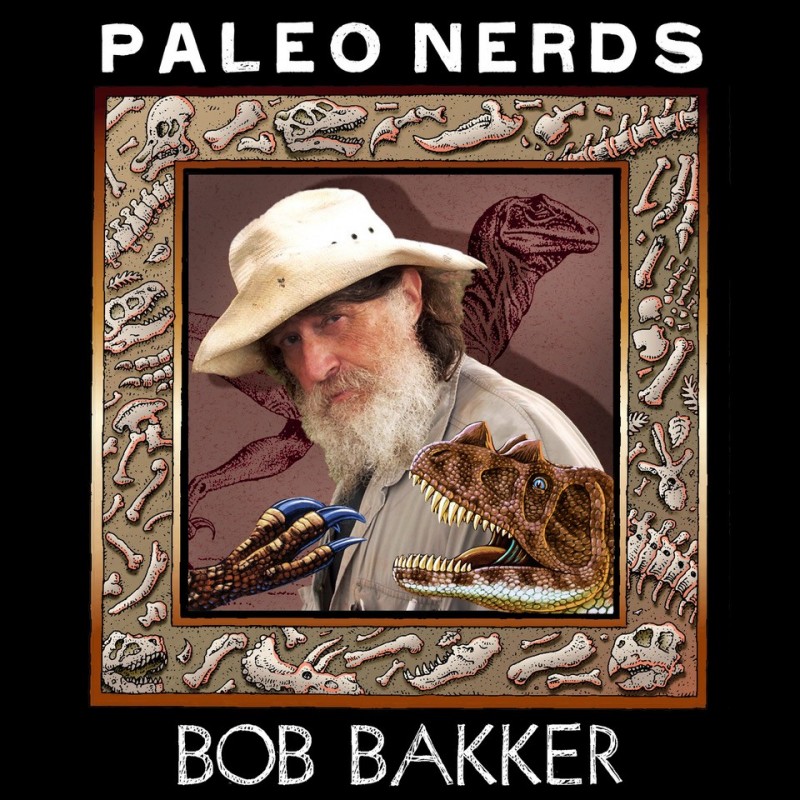 The podcast Paleo Nerds has the last show the their second season up.  Their guest is "Dinosaur Heretic" Bob Bakker.   Bob is always interesting!  I heard him in person at Paleofest a number of years ago and really enjoyed it.  
We saved the best for last! Would you like to spend over an hour with one of the greatest paleontologists of our time?  Well, now you can!  Episode #32 of Paleo Nerds: a Prehistoric Podcast features the one and only Dinosaur Heretic Bob Bakker AKA Dr. Bob.

Dr. Bob became interested in paleontology after stumbling upon a Life Magazine containing Zallinger's incredible paintings of prehistoric life. While the illustrations drew him in, he was more impressed by the story of life and the fascinating process of evolution. During undergrad at Yale, he worked as a scientific illustrator and became so skilled that when he needed to hire an illustrator he couldn't afford to hire himself! Early in his college career, he visited the Cloverly Formation in the Big Horn Basin with his mentor John Ostrom.  There, Bob learned how to map a quarry and excavate fossils during Grant Meyer's groundbreaking discovery of Deinonychus.  Bob was the first person to illustrate this spectacular find and the discovery of this site kicked off the Dinosaur Renaissance to which Dr. Bob was central.