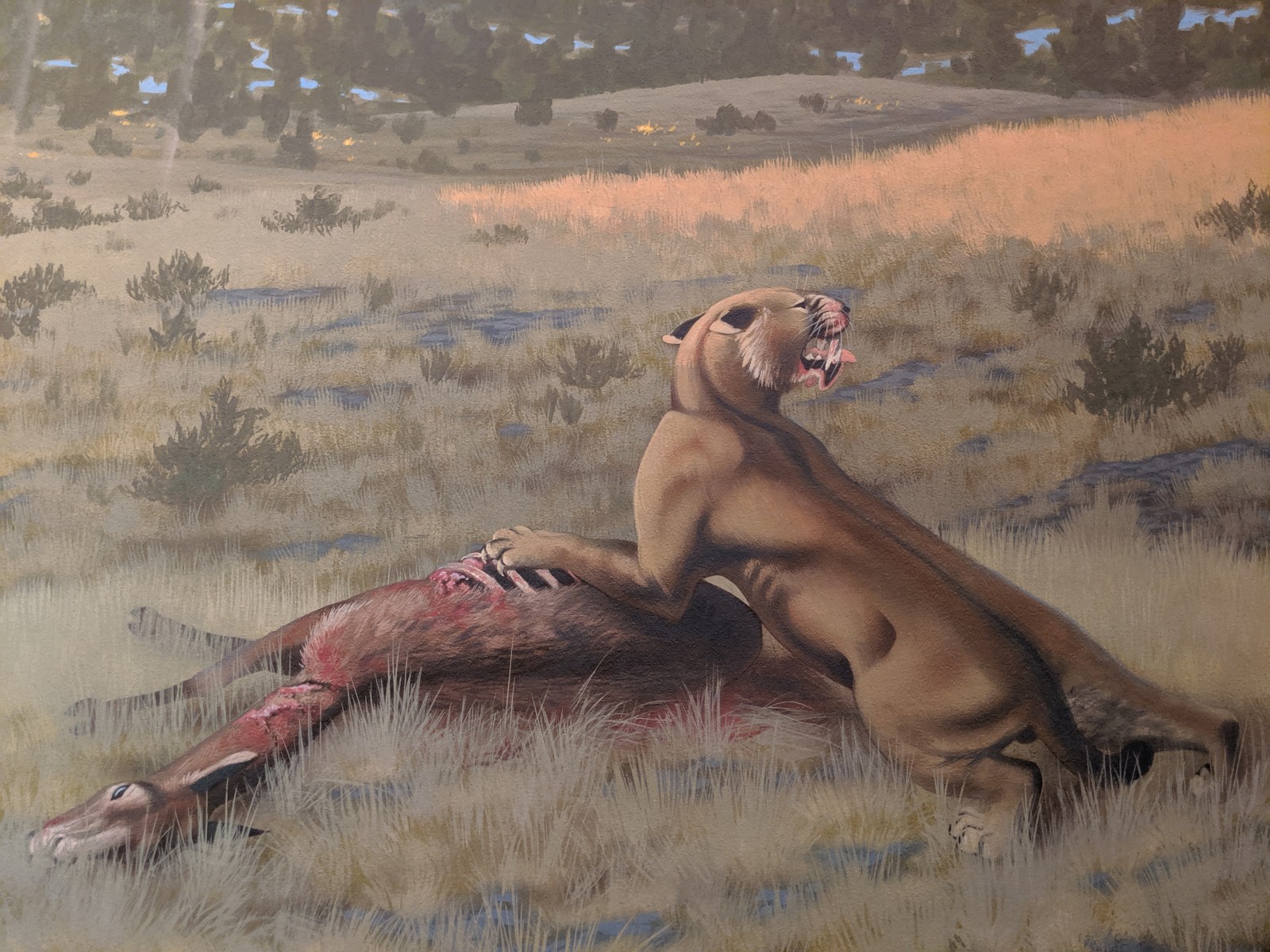 Artist's impression of the new saber-toothed cat. (Roger Witter)
Nature as an article about the identification of a new species of large saber-toothed cat.  The animal, Machairodus lahayishupup, lived between 5 and 9 million years ago in North America.  It's larger than its ancient relative Smilodon, weighing in around 600 pounds or larger.  The research has been published in the Journal of Mammalian Evolution.
A total of seven M. lahayishupup fossil specimens, including upper arms and teeth, were analyzed and compared with other species to identify the new felid, with the fossils collected from museum collections in Oregon, Idaho, Texas, and California.

"One of the big stories of all of this is that we ended up uncovering specimen after specimen of this giant cat in museums in western North America," says paleobiologist John Orcutt from Gonzaga University. "They were clearly big cats."

"What we didn't have then, that we have now, is the test of whether the size and anatomy of those bones tells us anything – and it turns out that yes, they do."

The age and size of the fossils gave the researchers a good starting point. Then they used digital images and specialized software to find similarities between the relics – and differences from other cat species, which was just as important.

Points of reference on the specimens showed that they were from the same giant cat and that this cat was a species that hadn't been identified before. Additional evidence came from the teeth, although the researchers admit that the details of how early saber-toothed cats were related to each other is a little "fuzzy".