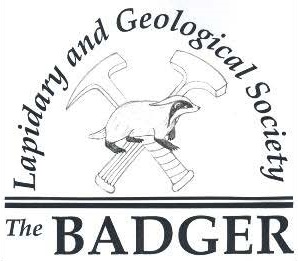 Who: Badger Lapidary and Geological Society, a non profit organization since 1966
What: 50th annual Jewelry, Mineral, Fossil and Gem Show.
Where: Rock County Fairgrounds, Craig Center, 1301 Craig Ave, Janesville, WI
When: October 30th and 31st, 2021, 9-5 on Saturday and 9-4 on Sunday
Why: To educate the public on natural sciences in a fun and festive way. Contact: Laurie Trocke at 608-935-0597 or glowyrocks@gmail.com www.badgerrockclub.org
It is that time of the year again…time for our large annual show! As always, we would love to have a listing in your calendar of events, public service announcements, or a feature done on our show. It is one of the finest shows in the Midwest of this sort, and best of all it is LOCAL! Not to mention it is one of the longest running shows of its kind in the Nation. To see similar items, you may need to travel to Chicago Field Museum or further! If we can be of any service to you or your organization, please let us know. We can offer free meal tickets, as prizes or compliments, as well as provide personnel to give interviews, etc. This is our main form of advertising, so we do appreciate any plug that we can get with your group. If you plan on doing a feature, and would like assistance, please give me a call at 608-935-0597. I'd be happy to send out some pictures of previous shows as well. Thanks for helping us to make our 50th Annual Show an amazing one!