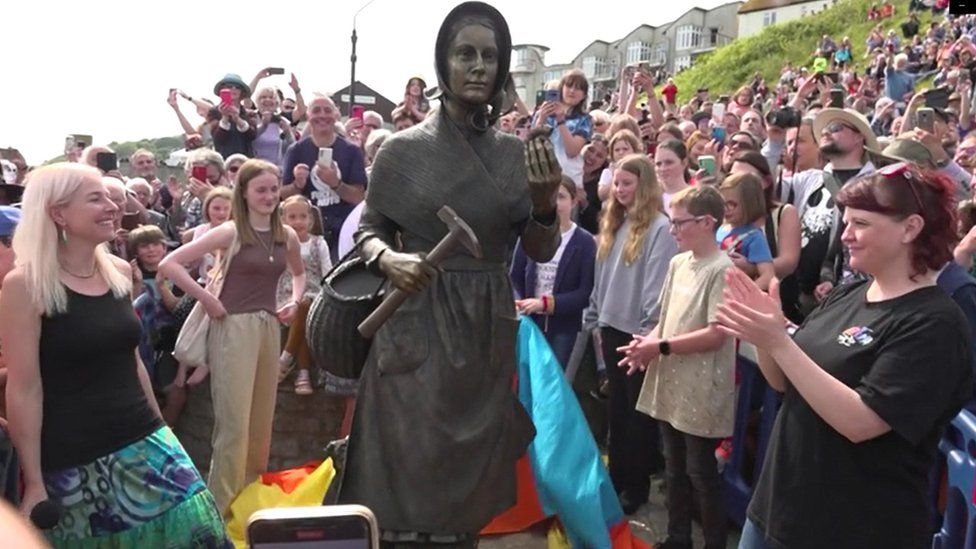 The BBC has a story about the unveiling of a statue of Mary Anning in her home town of Lyme Regis, Dorset, England.  The unveiling was done on May 21st, which was her 223rd birthday.  She lived her whole life in Lyme Regis and supported her family by collecting and selling fossils from what is now known as the Jurassic coast.  She was the first one to discover a complete plesiosaur in 1823.  The poem "She sells sea shells by the sea shore" is widely attributed to her.
During the ceremony, crowds cheered as Prof Roberts said: "Mary Anning - welcome back to Lyme Regis."

She added: "It makes Mary Anning visible as a role model for any woman wanting to get into science. This is her place, where she was from and where she made all her discoveries.

"But she also represents the change we need in our society - we need to push further and bring more people into science," she said.