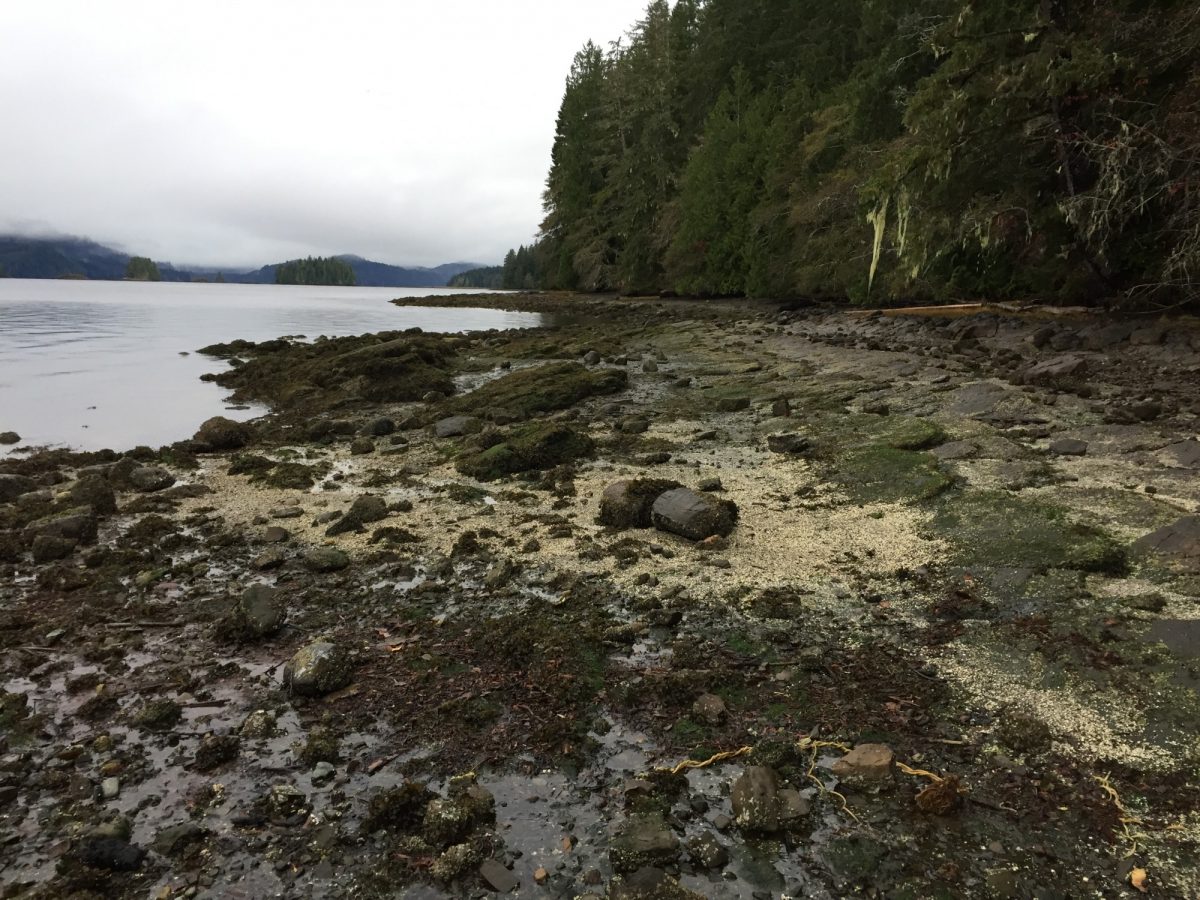 Holberg Inlet, along the north shore of Vancouver Island, is a rich site for Cretaceous flora. (Az Klymiuk), Author provided
The Conversation has an interesting post about non-flowering plants.  A new genus of non-flowering plants discovered in the Apple Bay fossil locality of northern Vancouver Island is shedding light on the evolutionary relationships between the major lineages of seed plants.
The new plant, Xadzigacalix quatsinoensis, probably also represents yet another order of extinct plants. The name is a nod to Kwak̓wala-speaking First Nations — the Apple Bay locality occurs within traditional and unceded territory of the Quatsino First Nation. Xadzigacalix derives from xa̱dziga, a Kwak̓wala word for plant resin, and calix, which is Latin for chalice. The name reflects the resinous, fleshy cupule that surrounds and protected the seeds of the Xadzigacalix plant.

The seeds of this plant have complex three-layered seed coats and were produced at the tip of a woody stem. A cupule encloses most of the seed, except for a narrow tube through which the embryo would have been pollinated. This organography, along with anatomical features like vascular tissue that are observable at a cellular level, constitute a novel combination of features not found in any other lineage of plants.

It's not yet clear which group of seed plants actually gave rise to the angiosperms. Xadzigacalix likely represents a new order of seed plants, perhaps distantly related to gnetophytes or angiosperms. While research in plant molecular systematics (a discipline that uses genetic data to understand plant relatioships) has resolved most evolutionary relationships within flowering plants, their origins and nearest relatives remain mysterious.