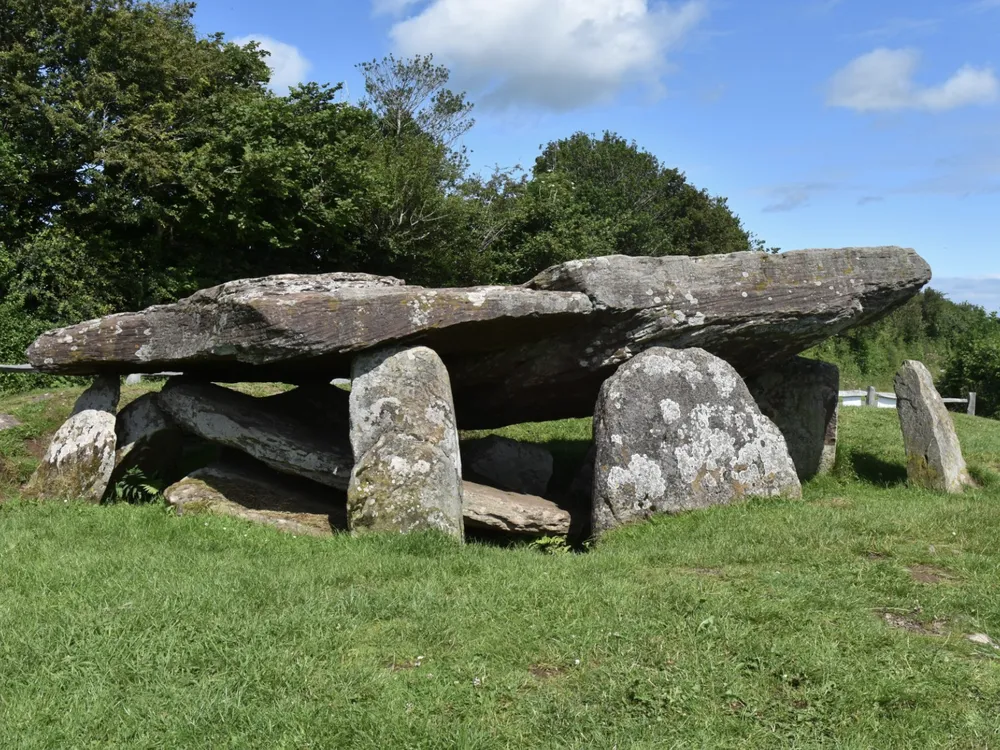 Arthur's Stone is "a monument of an entirely different kind to the one that we'd imagined," says archaeologist Julian Thomas. Courtesy of the University of Manchester
Smithsonian Magazine has an interesting article about Arthur's Stone.  Researchers hope to find clues to who used the chambered tomb, was it the actual Neolithic Britons?
According to popular lore, Arthur's Stone, a roughly 5,000-year-old tomb in the West Midlands of England, boasts ties to King Arthur, the mythical leader of Camelot. One legend holds that Arthur found a pebble in his shoe while marching to battle and threw it aside, at which point it grew in size out of "pride [at] having been touched by [him]," per Atlas Obscura. Another story suggests that Arthur clashed with a giant whose elbows left massive impressions in the earth when he fell in battle.

Myths aside, the Neolithic tomb has long mystified experts and the public alike. Now, reports James Thomas for the Hereford Times, the first-ever excavation of the site is poised to shed light on its enigmatic history.