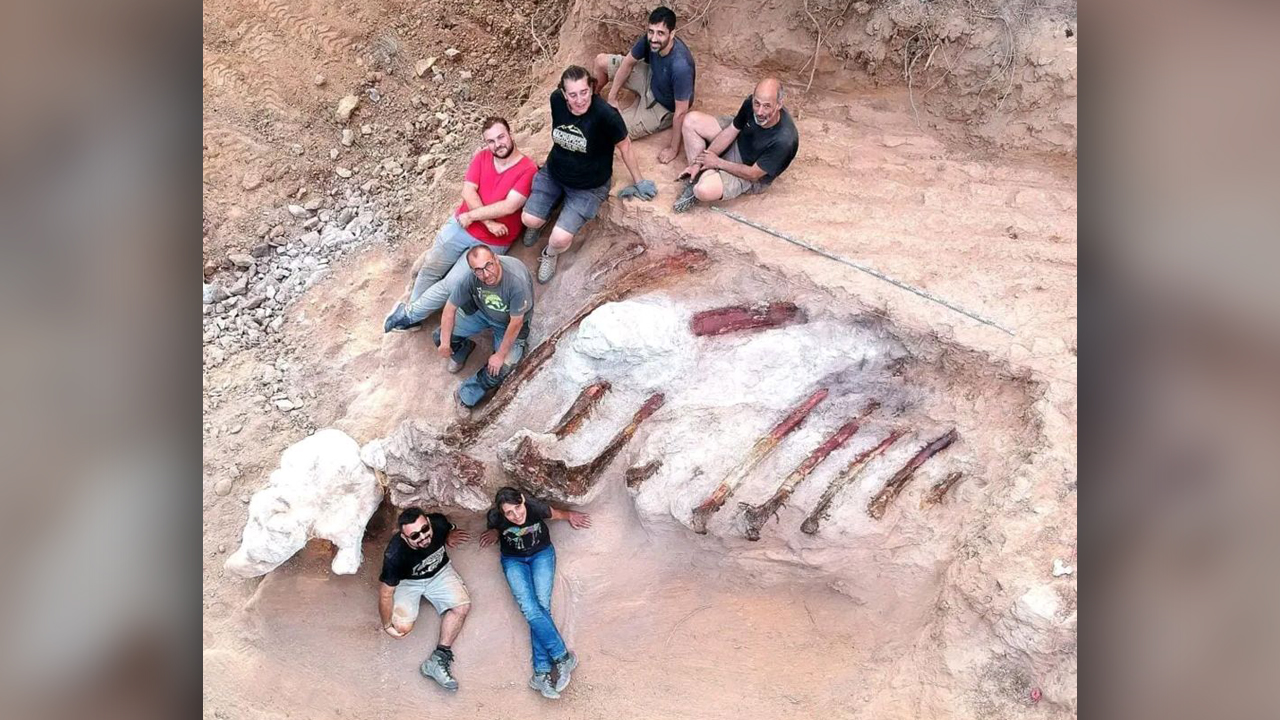 In August 2022, a team of Portuguese and Spanish paleontologists worked at the Monte Agudo site to excavate the enormous fossil. (Image credit: Photo courtesy of Instituto Dom Luiz (Faculty of Sciences of the University of Lisbon, Portugal))
Live Science has a story about the discovery of a truly large dinosaur.   The sauropod dinosaur has a gigantic rib cage and is possibly a brachiosaurid.  It lived about 150 million years ago in what is now Pombal, Portugal, which is north of Lisbon and near the Atlantic coast.  By the size of the already unearthed bones, this may be the largest dinosaur ever discovered in Europe.  The animal when alive would have weighed about 48 tons, stood maybe 40 foot tall, and been nearly 82 feel long.
So far, the skeleton's structure appears consistent with that of a brachiosaurid, a group of sauropod dinosaurs that lived during the late Jurassic and early Cretaceous period (145 million to 66 million years ago) and were famous for their elongated, pool-noodle necks and tall forelimbs. These giants grazed on leaves from forest canopies. Of the known brachiosaurids, the most probable candidate for the newfound giant is Lusotitan atalaiensis, which roamed the Iberian Peninsula 152 million years ago. 

"It is possible to believe that we can be in the presence of a new specimen of this poorly known sauropod," Ortega said, "which is very exciting."