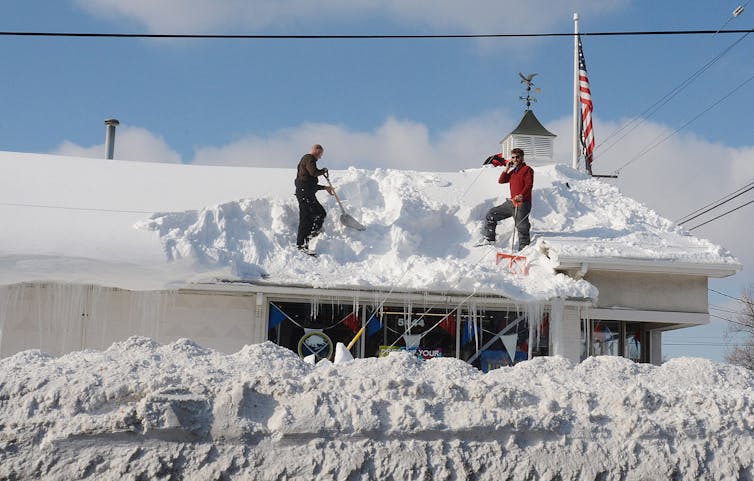 A lake-effect snowstorm in November 2014 buried Buffalo, N.Y., under more than 5 feet of snow and caused hundreds of roofs to collapse. Patrick McPartland/Anadolu Agency/Getty Images
Is the weather considered Earth Science?  Sure, of course!  The Conversation has an interesting post that discusses the hows and whys of "lake-effect snow".  Remember the huge snowstorm in Buffalo in mid-November 2022?  Well... there are reasons why this happens so often for western New York.  Six foot snowstorms are not rare in Buffalo and that is explained by its location, a warmer lake, and cold dry winds.
Lake-effect snow is strongly influenced by the differences between the amount of heat and moisture at the lake surface and in the air a few thousand feet above it.

A big contrast creates conditions that help to suck water up from the lake, and thus more snowfall. A difference of 25 degrees Fahrenheit (14 Celsius) or more creates an environment that can fuel heavy snows. This often happens in late fall, when lake water is still warm from summer and cold air starts sweeping down from Canada. More moderate lake-effect snows occur every fall under less extreme thermal contrasts.