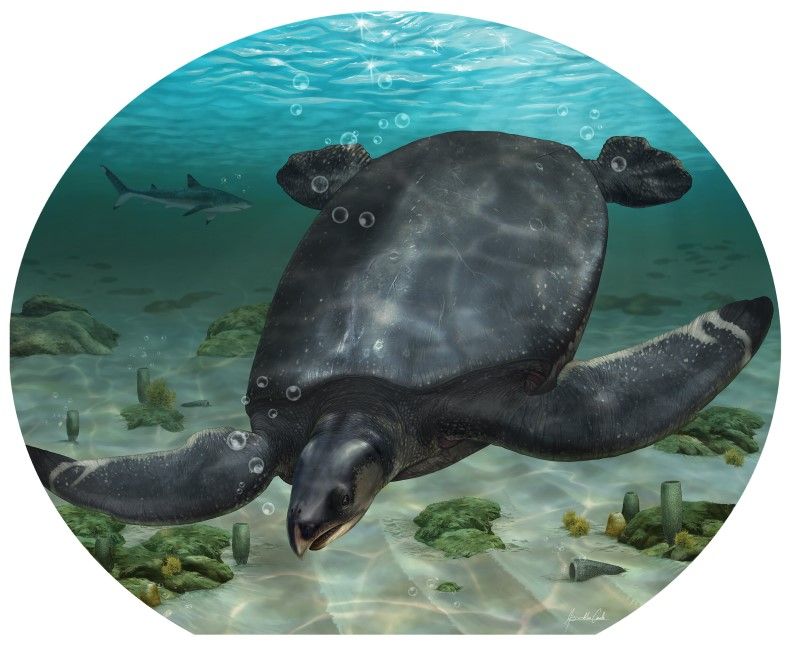 Smithsonian Magazine has an article about a new fossil turtle.  The animal, Leviathanochelys aenigmatica, lived during the Cretaceous Period about 72 million years ago in what is now Spain.  It was discovered by a hiker in the Pyrenes mountains.  The new species was described in a new paper, which appeared in the journal Scientific Reports.
Researchers have unearthed the remains of a new species of gigantic marine turtle in northern Spain. Weighing about two tons and measuring 12 feet long, the prehistoric creature is the largest of its kind ever discovered in Europe. 

The find was completely accidental: A hiker stumbled across some bone fragments while walking in the Pyrenees mountains, writes James Ashworth for London's Natural History Museum. After that, a local museum and the Catalonian Department of Culture collected the remains, but no one studied them until 2021. Researchers began new excavations at the Pyrenees site and uncovered fragments of the turtle's pelvis and carapace—the part of the shell that covers the creature's back.