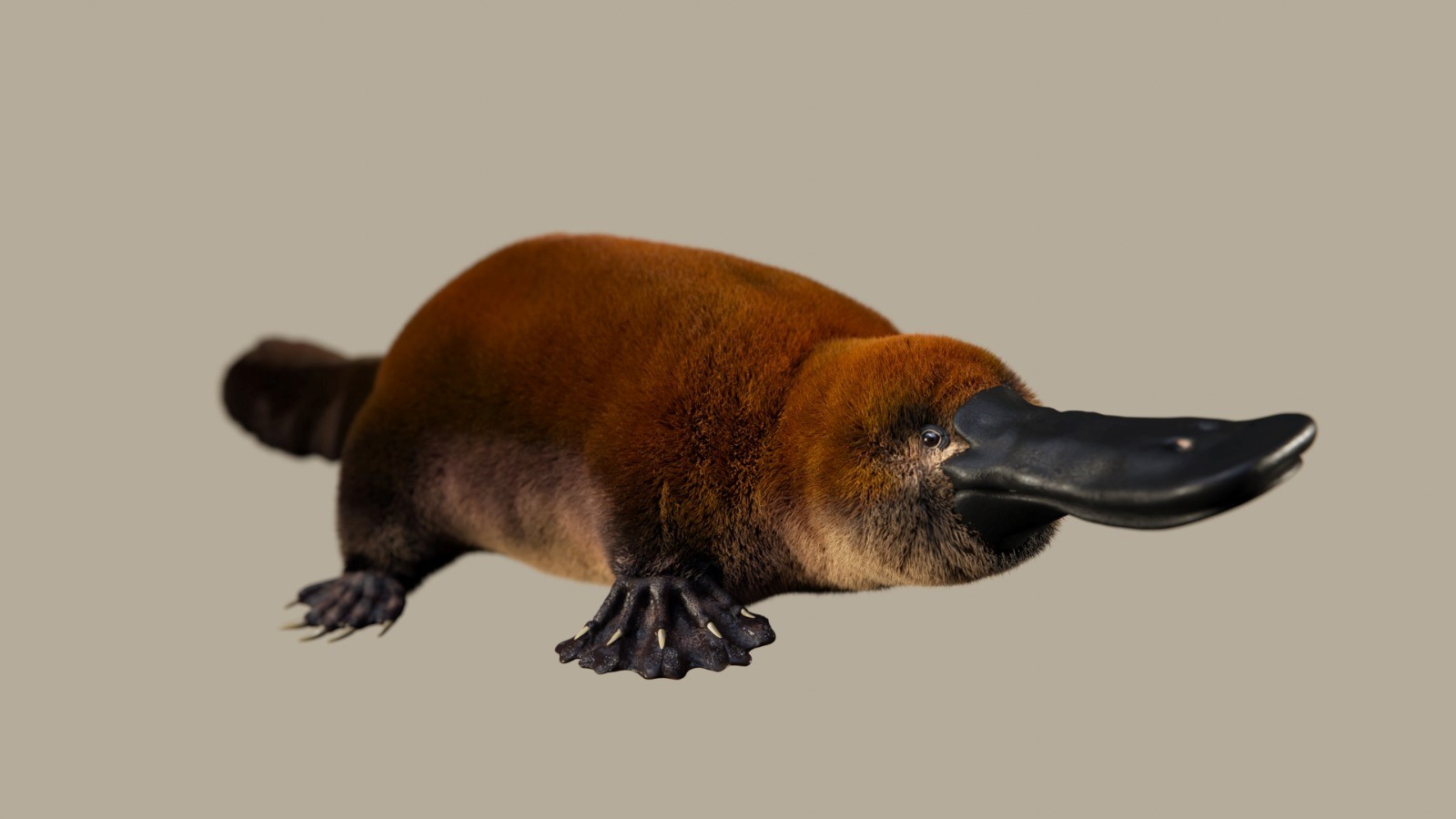 An artist's illustration of what Patagorhynchus pascuali probably looked like in life. (Image credit: Courtesy of Fernando Novas)
LiveScience has a story about an platypus-like animal from... South America.  Patagorhynchus pascuali lived about 70 million years ago in what is now Argentina.  It's was a monotreme, which is an egg laying mammal like Australia's platypus.  This fossil represents the oldest evidence of egg laying mammals ever found in South America.  This fossil was described in a paper in the journal Communications Biology and has the potential to write the history of monotremes.
Millions of years ago, Australia, South America and Antarctica (as well as parts of Africa and Asia) were smooshed together in a supercontinent called Gondwana. This mega landmass began to break up about 180 million years ago, during the Jurassic period, but didn't fully separate until about 66 million years ago, at the end of the Cretaceous period. 

Because more recent monotreme fossils have been found in South America, scientists previously speculated that the group evolved on the Australian landmass after this continental breakup and later migrated back to South America across a land bridge. But the fact that P. pascuali existed in Argentina before the continental breakup tells a different story. 

"Our discovery clearly demonstrates that Monotremes didn't evolve uniquely in the Australian continent, but also in other parts of southern Gondwana," study co-author Fernando Novas(opens in new tab), a paleontologist at the Bernardino Rivadavia Natural Science Museum in Buenos Aires, Argentina, told Live Science in an email.