The February 2023 General Meeting was held on February 10th. The program "Baby Dinosaurs of the Arctic: Discovery and Research of a Dinosaur Nursery north of the Arctic Circle" was presented by Dr. Patrick Druckenmiller.
Dr. Druckenmiller is Professor of Geology and Director of the University of Alaska Museum of the North. He is a vertebrate paleontologist who research encompasses Mesozoic marine reptiles and Alaskan dinosaurs. He has conducted extensive fieldwork in North America and the Arctic, including northern Alaska where he directs excavation of the northernmost dinosaurs to ever walk the Earth.
He became the Earth Sciences Curator in 2007 after moving up from Montana. Dr. Druckenmiller has conducted paleontological fieldwork across much of the western US and Canada and has active field sites across Alaska, including the southeastern panhandle, the Alaska Peninsula, the North Slope, and several locations in between.
Patrick received his PhD from the University of Calgary, Alberta, Canada. His dissertation: Early Cretaceous plesiosaurs (Sauropterygia: Plesiosauria) from northern Alberta: palaeoenvironmental and systematic implications.
Further information sent in by long time ESCONI member Donald Baumgartner.  Thanks, Don!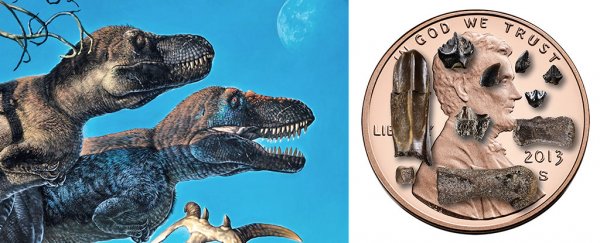 (James Havens; Patrick Druckenmiller)