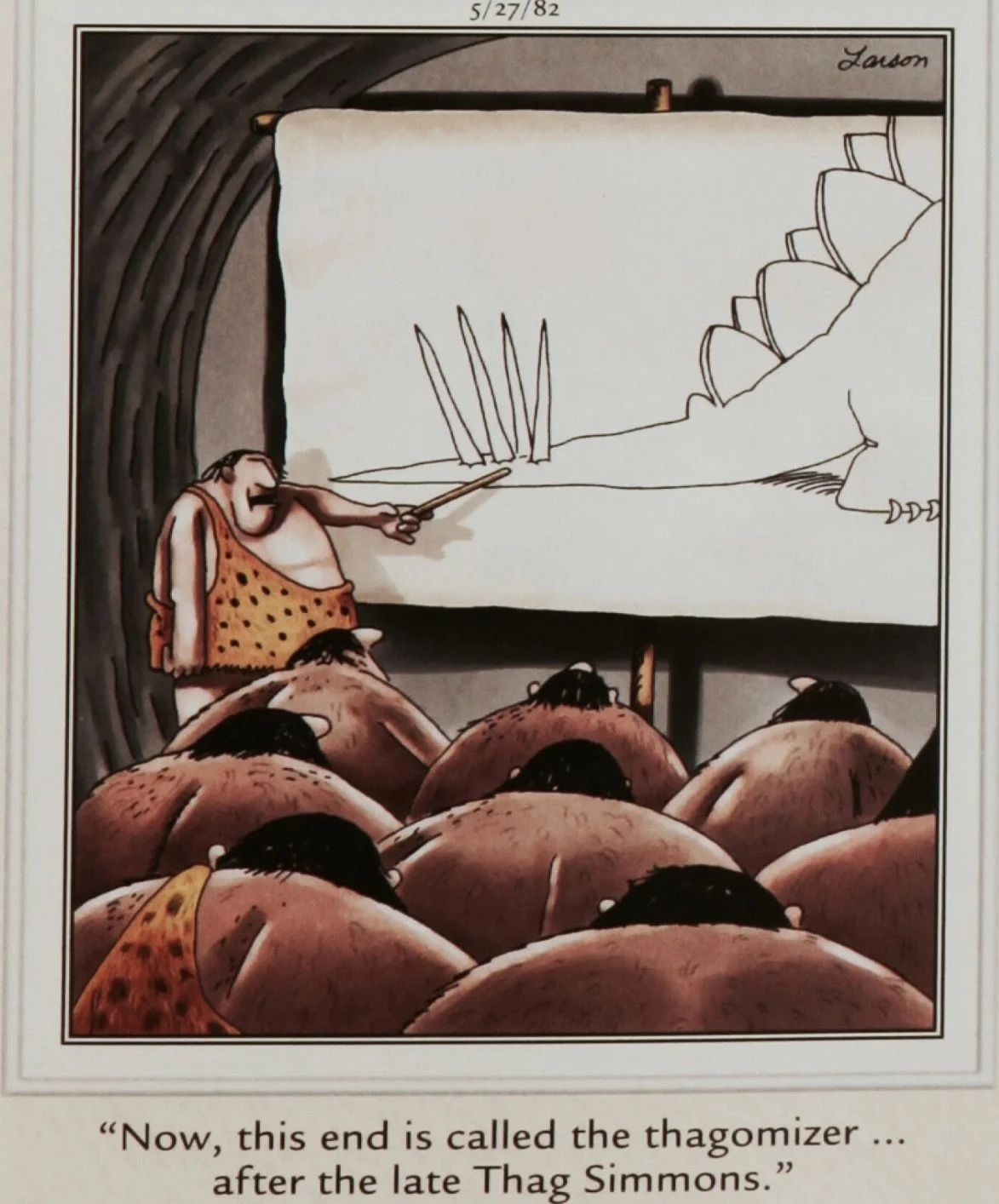 ScreenRant has a post about some Far Side comic strips that feature dinosaurs.  My favorite (and theirs) features the "Thagomizer".  Apparently, there wasn't a name for the spikes on a Stegosaur's tail at the time.  It's now the preferred name by paleontologists "in the know".
Gary Larson loved to feature dinosaurs in his Far Side comic strips. Whether creating absurd backstories for the dinos or placing them in modern, traditional settings, the dinosaur Far Side comics are some of the strip's fan favorites. While many are familiar with the iconic Thagomizer comic, there is a slew of dinosaur Far Side strips that tend to go under the radar despite their exceptional humor.

Launching in 1979, The Far Side often showed an anthropomorphic view of the world, usually from animals or dinos. This could be traced to creator Gary Larson's background in biology. The unique qualities of The Far Side like its surrealness and sometimes morbid sense of humor (which led to some dark and controversial Far Side comics) sets it apart from the typical comic strips of titles like The Family Circus or Garfield.